Tips from a Teacher ~ Games Part 1
We LOVE games in our house! For us, it's a great way to spend time as a family whether we are at home, traveling, or visiting other people. During this particular season in life with extra time spent together at home, we are playing a lot of games! We are always looking for new game ideas, so we thought we would share some of our favorites and hope you can do the same!
The next post is dedicated to the many fun card games you can play at various ages, but this list will showcase some of our favorite non-card games.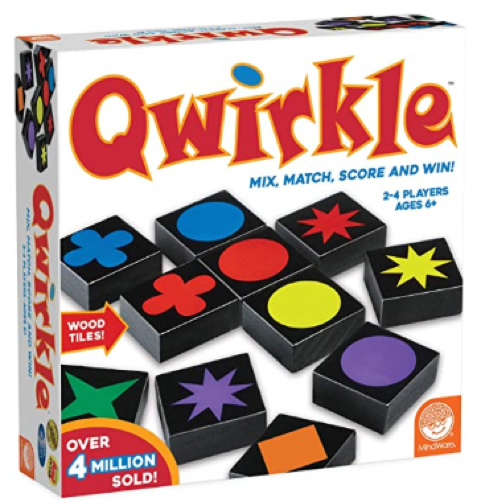 Qwirkle
If you haven't yet played Qwirkle, I need you to add it to your cart today! Go ahead and do it right now and then come back to the rest of this blog post. This game is a favorite of people of all ages! The box says it is for ages 6 and older, but our kids played it starting at age 4 because it is so easy to learn. Tiles come in 6 shapes and colors. You work to create lines of tiles matching either the shape or the color. It involves strategy to win as you try to build a "Quirkle" by being the person to add the 6th tile to a vertical or horizontal line. We even have the travel version of this game because it is such a fun way to pass the time in a hotel room or airport!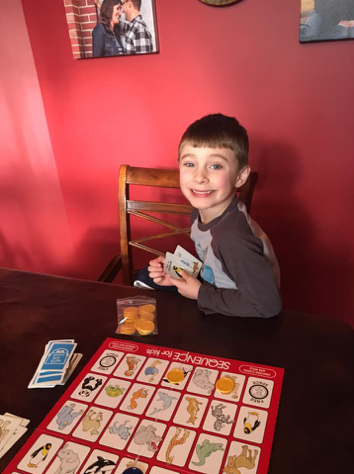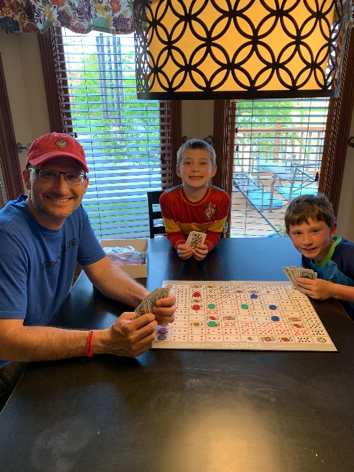 Animal Sequence/Sequence
It's always fun to find a game that has been adapted to teach younger players how to play a more difficult game. Animal Sequence is a great way to learn the concept of the game before you move to the adult Sequence game! In the Animal Sequence game, players attempt to get 4 coins in a row before anyone else, but the bar is raised to 5 for the adult game. There are ways to block the plans of other players, so it is rarely just about the cards you are dealt.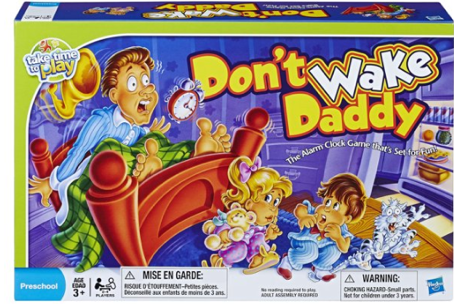 Don't Wake Daddy
If you prefer a game involving no strategy and centering on sheer blind luck, then this is the game for you! Players move through a board by spinning a colored wheel and moving forward to that space. If they don't have the card for that space, then they must hit "Daddy's" alarm clock the specified number of times. If Daddy wakes up, then that player must go back to the starting line and start all over. Kids get a big kick out of the Daddy springing up out of the bed!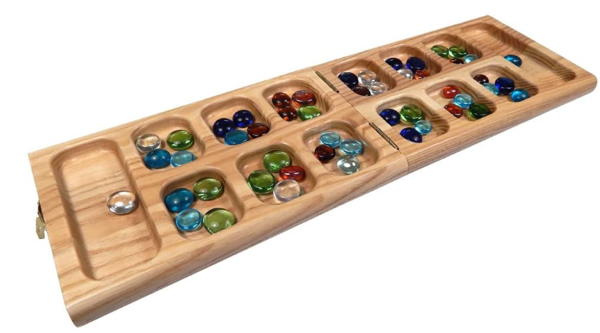 Mancala
Mancala is by far the game with the longest history that we own and love! It dates back several hundred years and is a great game for strategy. The fast pace makes it fun! If you don't own a Mancala board, you can make your own game with an empty egg carton and 48 small stones or marbles.
Q▪Bitz
My family gave me this game for my birthday this year! You play this game in 3 rounds, and the rules change for each round. Although it sounds confusing, it actually gives a chance for players with different skills to shine. In the first round, players race to recreate the pattern on the card. I love puzzles and designs, so this round is my favorite! In the second round, you cannot flip your cubes, so you need to keep rolling your cubes until they are the pattern you need. Corban is the lucky one in our family, so he usually does the best in this round. In the third round, you have 10 seconds to memorize the card before it is flipped over and you race to recreate it. My son Camden dominates in this round while I am often sitting with a blank tray.
Hisss
My cousin introduced us to this game on a trip to Tennessee! It is easy, fun, and quick! Everyone adds cards to build snakes on the table. If you can place a head or a tail card to complete a snake, you win that snake. The winner is the person with the most snake cards at the end.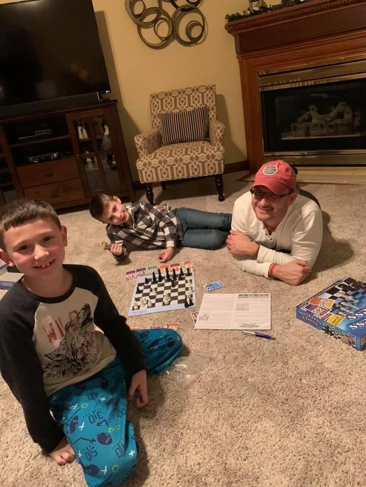 No Stress Chess
If you are looking for a way to teach your children chess, No Stress Chess is a great start! Players draw a card and move the piece the way it says instead of developing their own strategy. It's a great way to learn how each of the pieces move before adding the complex strategy element to chess. Our boys quickly moved on from using the cards and just playing the game the traditional way. Maybe they could teach their mom how to play now! So far, it has been a game just with Daddy.
Based on recommendations from friends, the next three games we want to purchase are Happy Salmon, Taco Cat Goat Cheese Pizza, and Blokus. What games are your families playing and loving right now?